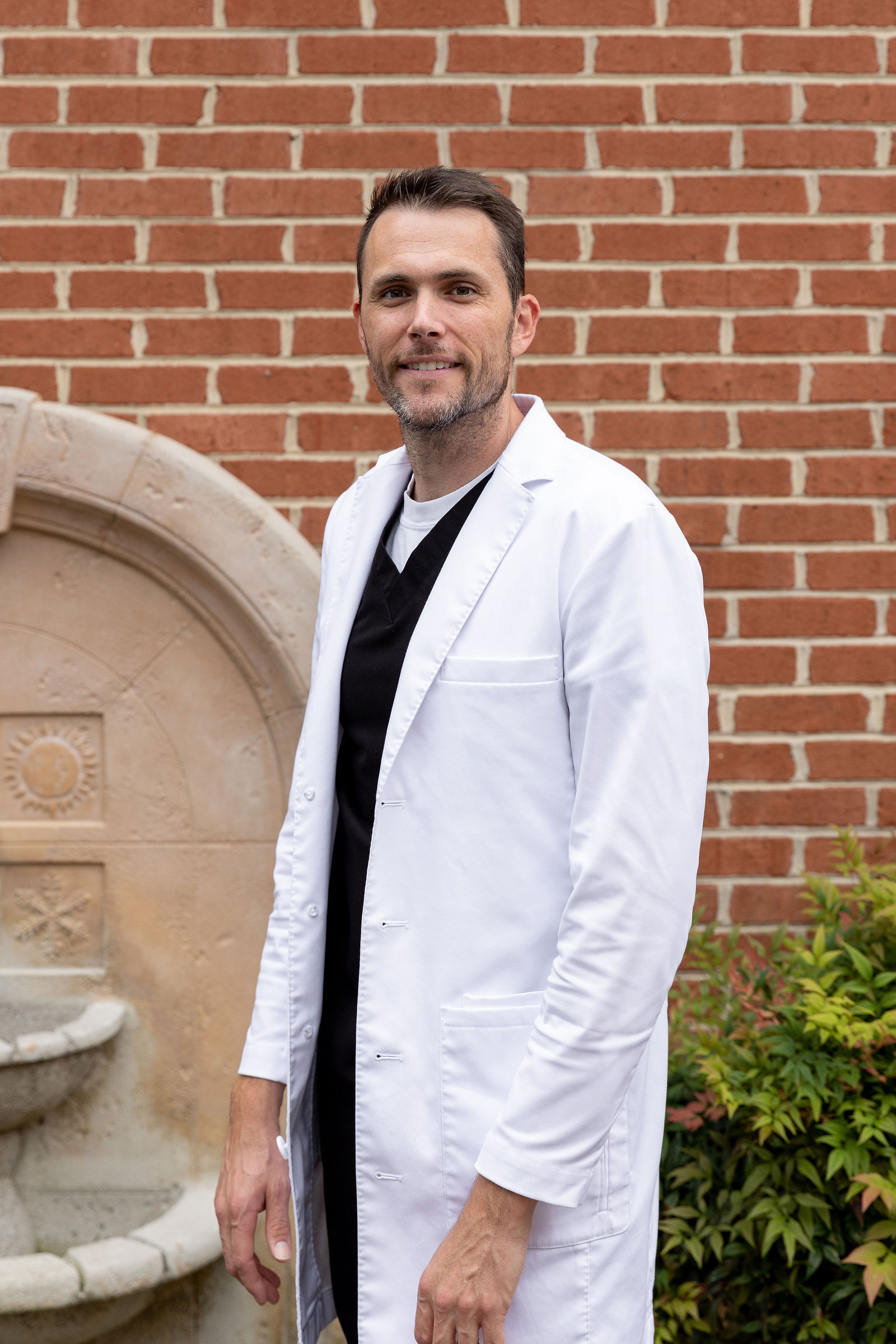 Dr. Christopher Collin Steinweg
Dr. Steinweg graduated from Owings Mills High School, the University of Maryland College Park. At College Park he studied Biological Sciences, completing his full degree in three academic years. Following the completion of his undergraduate degree, he attended the University of Maryland Dental School in Baltimore and achieved the degree of Doctor of Dental Surgery. While in Dental school he served as a chair in Psi Omega dental fraternity and was enrolled in a special clerkship program where he received a wealth of additional training in patient management, sedation, and oral and maxillofacial surgical procedures. He has a passion for music and enjoys playing piano, guitar and Caribbean steel drums. He also enjoys skiing, mountain biking, and building models.
Dr. Steinweg's approach is to provide his patients a dental experience exactly the way he would want to experience it himself. As a result, every treatment plan is personalized and tailored to your needs, desires and comfort level, and always in a pleasant and caring atmosphere.
Dr. Steinweg treats both children and adults, and takes particular pride in helping those who are long overdue or are nervous about returning to the dentist in regaining confident and healthy smiles.
Education
Undergraduate degree from University of Maryland College Park
University of Maryland Dental School
Dental Implant Training at AIC
Areas of Expertise
General, preventive, and cosmetic dentistry
Dental implants
Surgical dentistry
Conscious Sedation Dentistry
Sleep dentistry
Schedule Your Appointment
If you're a new patient interested in arranging a first visit to our office, please feel free to give us a call at (410) 531-2600, or to contact us here through our website for more information.
If you have already scheduled your first appointment and would like to streamline your arrival, the patient forms below may be downloaded and filled out for you to bring with you when you arrive.